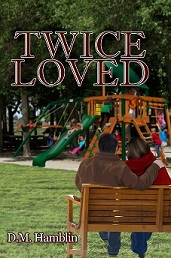 Happy New Year!
I am so excited to say that, my third novel, Twice Loved has finally been submitted to be formatted for publication!
2017 was a challenging year! I was in a car accident that led to back surgery, which resulted in nerve damage and 10 months of foot drop! My time spent with Jackie, Tony, Gina and company was the highlight of my year.
Thanks so much to the Once Broken readers who clamored for more! There were a lot of adventures for them to take. Test readers say this is my best book yet! I hope you'll agree! I expect it to be released sometime next month. I'll keep you posted, of course!